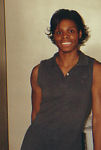 Hi everyone,

With so many interesting questions being asked by fans, volleyball players and those just a little curious, I thought it would be fun and interesting to reveal the answers right here on line so that everyone can benefit from them. The identity of those who write will certainly be confidential and I hope this will encourage people, young and old(er) to help add this fun and interactive new feature to my website.
Write me at spike@janiskelly.com
Hope to hear from you soon!
Now read on!!!